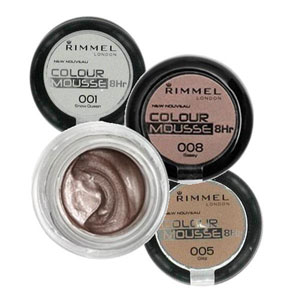 I love this very reasonably priced (rrp £4.99) and fool proof colour mousse for eyes. It is so easily applied (use fingers or brush) and blends with minimal effort. Layered over an eyeshadow primer (see previous posts for some recommendations) it does not crease and actually lasts the the advertised 8 hours (and counting!)
I like 'glitz' for a natural look paired with 'sassy' to add some definition to outer corners. Try a few layers of the mousse to intensify the colour if you fancy something with a bit more drama. Alternatively this would also make a nice base for a smokey eye by laying down the mousse as the base colour all over the lid and up into the crease and then work some powder shadow/pigment over the mobile lid blending the colours together.
All in all I lovely product at a nice affordable price!